PODIATRIST COMMENTS ON 3D ORTHOTICS
posted: Nov. 23, 2021.
Custom-printed kidneys or personalized pills may not be available just yet, but 3D printing is already improving healthcare for people, particularly in the fields of prosthetics and orthotics. 3D printing gives healthcare professionals the ability to tailor these devices to fit individual patients, resulting in improved comfort and a better experience. "3D printing excels at personalization and customization," says Philipp Jung, global head of orthotic solutions at HP, and general manager of Arize, HP's new orthotics solution.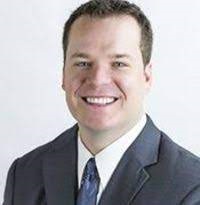 Dr. Gavin Ripp
"It's a more efficient process," says Gavin Ripp, DPM, a podiatrist who has been using Arize at Premier Podiatry & Orthopedics, in the Sacramento, California, area. "We're able to get devices back quicker, and they are easy to replicate." The new process is not only more precise, it also results in a lower-profile, less clunky device. "Patients are really liking that they can put them into a wider variety of shoes than what was possible before," Dr. Ripp says.
Source: Jackie Snow, Justmeans.com [11/19/21]
Courtesy of Barry Block, editor of PM News