4 FACTORS TO LOOK FOR IN A WINTER BOOT
posted: Nov. 23, 2021.
According to Saylee Tulpule, DPM, member of the Foot and Ankle Specialists of the Mid-Atlantic and spokesperson for the American Podiatric Medical Association, there are four factors to consider when shopping for a sturdy, warm winter boot: 1) Width to ensure adequate space for the forefoot—"especially for people with bunions. 2) Traction to prevent slippage—usually in the form of a thick, grippy rubber sole.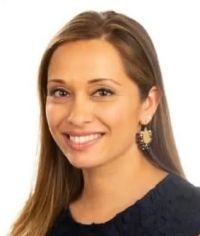 Dr. Saylee Tulpule
3) A low heel—two inches or less—"So there's no stress on the ball of the foot or the Achilles," especially when walking in icy conditions, and 4) A low heel—two inches or less—"So there's no stress on the ball of the foot or the Achilles, especially when walking in icy conditions."
Source: Caroline Goldstein and Kayla Blanton, Prevention [11/16/21]
Courtesy of Barry Block, editor of PM News