PODIATRIST EXPLAINS WHAT TO LOOK FOR IN A WELL-BUILT SANDAL
posted: Jun. 07, 2021.
As summer turns the corner, bringing with it plans of BBQs, picnics, beach days, and evening strolls galore, it's important to find a pair of sandals with arch support that will keep your feet comfortable and supported throughout the day. If you're at a loss for where to start, a safe choice is to purchase a sandal that carries the APMA Seal of Approval, says Miguel Cunha, DPM, a podiatrist based in New York City and founder of Gotham Footcare.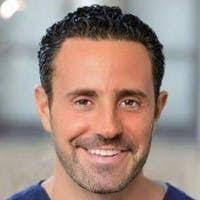 Dr. Miguel Cunha
There are three primary factors to pay attention to when shopping for sandals, according to Dr. Cunha: the arch, the heel, and the width. "I recommend a sandal that has an arch incorporated into its design to provide support, shock absorption, and minimize discomfort," he says. Without a built-in arch, the footbed would be flat, which can also contribute to pronation and collapse of the arch which may result in plantar and posterior heel pain, shin splints, knee pain, and back pain, Dr. Cunha explains. In addition, it's important to make sure that the sandal doesn't bend easily and is not flimsy or flat in the middle.
Source: Saanya Ali, Well + Good [6/1/21]
Courtesy of Barry Block, editor of PM News