PODIATRIST DISCUSSES HOME TREATMENT AND PREVENTION OF ATHLETES FOOT
posted: Mar 23, 2020.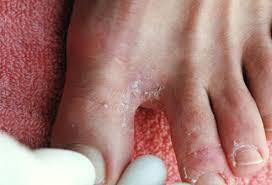 When caught in the beginning stages, most cases of athlete's foot can be treated at home using common over-the-counter products. "In early and mild cases, there are great over-the-counter antifungal creams, sprays, and powders," Jacqueline Sutera, DPM, a podiatrist in New York City says, including Lamisil and Lotrimin, both of which are antifungal creams that can be applied directly onto the infected area.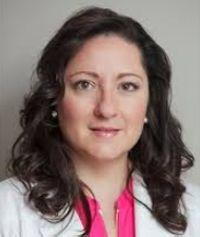 Dr. Jacqueline Sutera
With athlete's foot, prevention is key, and a few easy lifestyle adjustments are often enough to keep it at bay. "Throw away very old shoes, wear clean socks daily, dry well after [taking a] shower, and use shower shoes when in public places," Sutera says. Regarding pedicures, Sutera recommends only visiting salons that have plastic liners in the tubs and disposable files and buffers.
Source: Rebecca Dancer, Allure [3/12/20]
Courtesy of Barry Block, editor of PM News
Brought to you by Doctor John A. Hardy, owner of Toronto's foot clinic, Academy Foot and Orthotic Clinics.