TOE SHORTENING SHOULD ONLY BE PERFORMED WHEN MEDICALLY NECESSARY
posted: Oct. 08, 2019.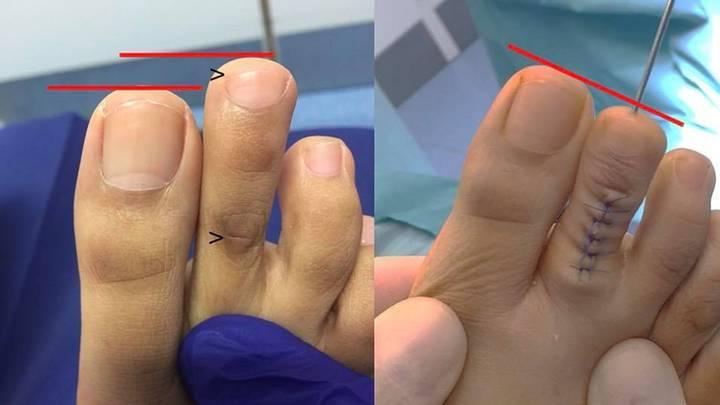 After Dr. Hillary Brenner completed a toe shortening procedure for a patient who was constantly in pain, she noticed an influx of women asking her to provide toe shortening services for themselves -- for completely cosmetic purposes. She has turned them all down. "I only do surgeries for people having pain," Brenner, a podiatric surgeon with Tribeca Private Medical Group and a member of the American Podiatric Medical Association, said to CBSNews.com. "If you're not (in pain), you don't have surgery."
Drs. William Spielfogel and Hillary Brenner
There are some acceptable reasons that women would opt to get cosmetic surgery on their feet, including painful bunions or deformities, Dr. William Spielfogel, the head of podiatry at Lennox Hill Hospital in New York and a member of the New York State Podiatric Medical Association, said to CBSNews.com. In Brenner's patient's case, the especially elongated toe was causing corns and ulcers that could get infected. Both doctors said that when they decide to take on foot surgery patients, it is because there is a medical need.
Source: Michelle Castillo, CBSnews.com 
Courtesy of Barry Block, editor of PM News.