TRENDELENBURG GAIT AND HOW TO TREAT IT
posted: Aug 01, 2018.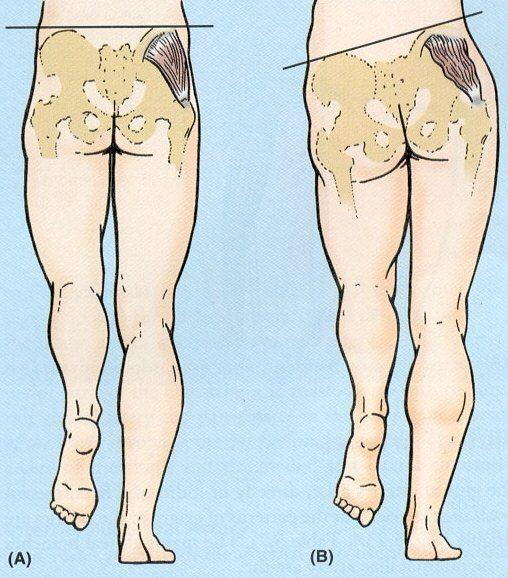 What is Trendelenburg Gait?
Trendelenburg gait can happen when the way you walk — your gait — is affected by weakness in your hip abductor muscles. If your glutes are too weak to support your weight as you walk, you'll walk with a noticeable side-to-side motion. It may look as though you're limping or missing a step.
Oftentimes, this gait results from straining your hip abductor muscles during physical activity. Exercises aimed at strengthening your glutes are a common culprit. In this case, the gait will likely fade as muscle inflammation fades.
This gait can also appear after a total hip replacement surgery. During this procedure, your surgeon will have to make incisions in the gluteus medius muscle. This can weaken the muscle and cause you to walk with this gait.
Weakness in these muscles can also stem from:
nerve damage or dysfunction, especially in those that run through your gluteal minimus and medius muscles

poliomyelitis, a condition associated with the polio virus that weakens your muscles
The main symptom of Trendelenburg gait can be seen when one leg swings forward and the hip drops down and moves outward. This is because the hip abductor of the other leg is too weak to support your weight.
You may lean back or to the side slightly as you walk to maintain your balance. You may lift your foot higher off the ground with each step to avoid losing your balance or tripping over your feet as your pelvis shifts unevenly.
Treatment
Orthotics - Your doctor may also recommend using a lift in one or both of your shoes so that your hip abductor muscle weakness is compensated by the shorter distance to the ground.
Physical therapy - Physical therapy may help you gain some control over your gait and make the side-to-side motion less prominent. Physical therapy for this gait often includes osteopathic manipulative treatment (OMT).
Exercise - it is also important to exercise to strengthen your hip abductor muscles.
Brought to you by Doctor John A. Hardy, owner of Toronto's foot clinic, Academy Foot and Orthotics Clinic.