START YOUR DAY BY STRETCHING YOUR FEET DAILY
posted: Feb 06, 2019.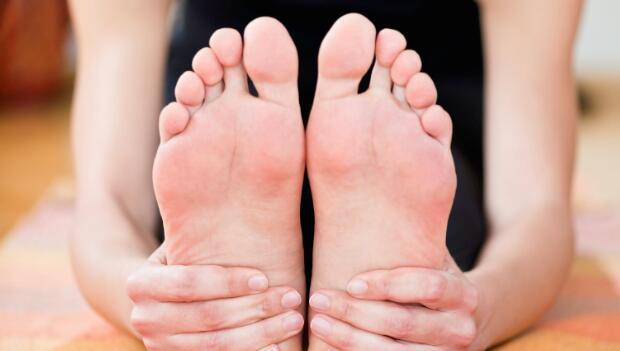 Dr. Dalerie Wilkerson

, a podiatrist at Parkland Hospital says we don't stop to think about the long hours we spend on our feet during our normal daily routine - not to mention all those activities over the holidays like shopping, parties, and extra cooking. Skin problems from winter weather don't help either.
Dr. Dalerie Wilkerson
"Stretch your feet (pull your toes toward your nose) before getting out of bed, because there's some muscle at the bottom of your foot called the plantar fascia. And it kind of goes to sleep when you go to sleep, so you want to stretch it out before you step out of bed every morning. When you step out of bed, don't walk barefoot," says Wilkerson.
Courtesy of Barry Block, editor of PM News.
Brought to you by Doctor John A. Hardy, owner of Toronto's foot clinic, Academy Foot and Orthotic Clinics.