SIGNS AND SYMPTOMS OF MORTON'S NEUROMA
posted: Jul 20, 2018.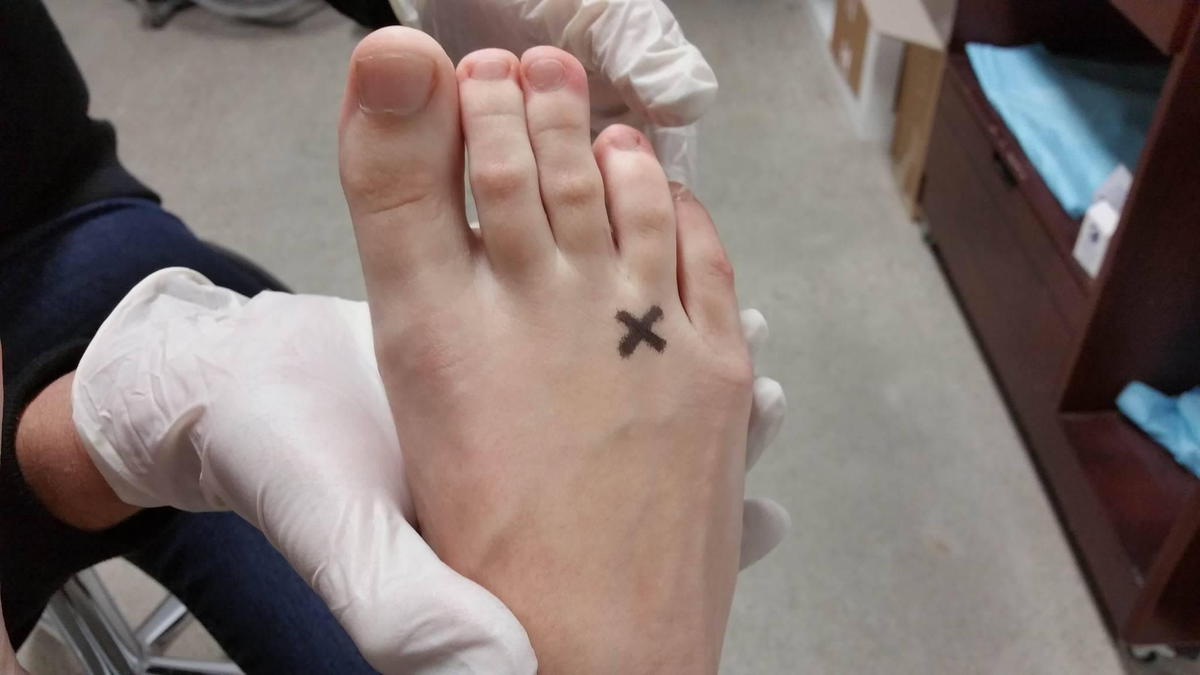 What is Morton's Neuroma?
Morton's neuroma is a painful condition that affects the ball of your foot, most commonly the area between your third and fourth toes. Morton's neuroma may feel as if you are standing on a pebble in your shoe or on a fold in your sock.
Morton's neuroma involves a thickening of the tissue around one of the nerves leading to your toes. This can cause a sharp, burning pain in the ball of your foot. Your toes also may sting, burn or feel numb.
High-heeled shoes have been linked to the development of Morton's neuroma. Many people experience relief by switching to lower heeled shoes with wider toe boxes. Sometimes corticosteroid injections or surgery may be necessary.
Causes of Morton's Neuroma
Factors that appear to contribute to Morton's neuroma include:
High heels. Wearing high-heeled shoes or shoes that are tight or ill fitting can place extra pressure on your toes and the ball of your foot.
Certain sports. Participating in high-impact athletic activities such as jogging or running may subject your feet to repetitive trauma. Sports that feature tight shoes, such as snow skiing or rock climbing, can put pressure on your toes.
Foot deformities. People who have bunions, hammertoes, high arches or flatfeet are at higher risk of developing Morton's neuroma. 
Signs and Symptoms
Typically, there's no outward sign of this condition, such as a lump. Instead, you may experience the following symptoms:
A feeling as if you're standing on a pebble in your shoe

A burning pain in the ball of your foot that may radiate into your toes

Tingling or numbness in your toes
Treatment 
Arch supports, such as orthotics, and foot pads fit inside your shoe and help reduce pressure on the nerve. These can be made custom-made orthotics molded to fit the exact contours of your foot which will help redistribute the pain and take pressure off of the nerve. See a chiropodist today if you are experiencing this type of pain!
Brought to you by Doctor John A. Hardy, owner of Toronto's foot clinic, Academy Foot and Orthotics Clinic.