PODIATRIST PROVIDES SHOE-BUYING ADVICE FOR DIABETICS
posted: Jun 23, 2019.
Shoes that are too big can be as bad as shoes that are too tight. "If the shoe's too big, your foot will rock in there and you'll get blisters," explains Michael Trepal, DPM, vice president for academic affairs at the New York College of Podiatric Medicine in Manhattan.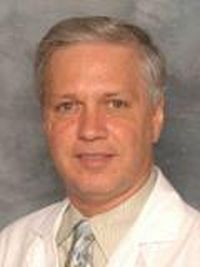 Dr. Michael Trepal
While you can still wear high heels on rare occasions, these shoes concentrate your weight in the front of the foot, which can lead to skin breakdown and ulcerations. "The more you can spread out and disperse your weight across the foot, the better," says Dr. Trepal.
Courtesy of Barry Block, editor of PM News.
Brought to you by Doctor John A. Hardy, owner of Toronto's foot clinic, Academy Foot and Orthotic Clinics.