PODIATRIST EXPLAINS WHY WOMEN'S FEET CAN GET LARGER OVER TIME
posted: Jul 05, 2017.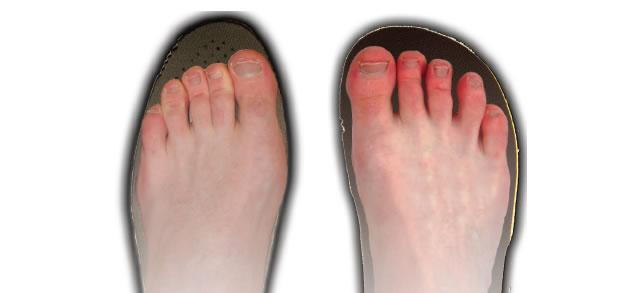 After years of faithful service, your go-to pumps are now squishing your toes. The reason: Your feet can get flatter and wider as you age or if you've gained weight, says 

Dr. Georgeanne Botek

, head of podiatry at the Cleveland Clinic. If you're like many women, your feet may have already gotten longer during your first pregnancy. Now they are spreading out. Bunions, calluses, and corns can also change the size and shape of your feet — plus cause pain. Try this...
Start over. Have your feet measured for size and choose new shoes that offer support, padding, and room for your tender toes. 
If sturdy shoes don't ease your foot pain, you may need shoe inserts to realign your feet. A podiatrist can fit you for customized inserts, but even store-bought ones can help. 
Act now if your feet suddenly look markedly different. If one is swollen or red, this could be a sign of a stress fracture or circulation issues.
Source: Kate Lawler and Candy Sagon, AARP The Magazine.  
Courtesy of Barry Block, editor of PMP News.  
Brought to you by Doctor John A. Hardy, owner of Toronto's Foot Clinic, Academy Foot and Orthotic Clinics.