PODIATRIST EXPLAINS INCREASE IN FOOT SIZE DURING PREGNANCY
posted: Oct 30, 2018.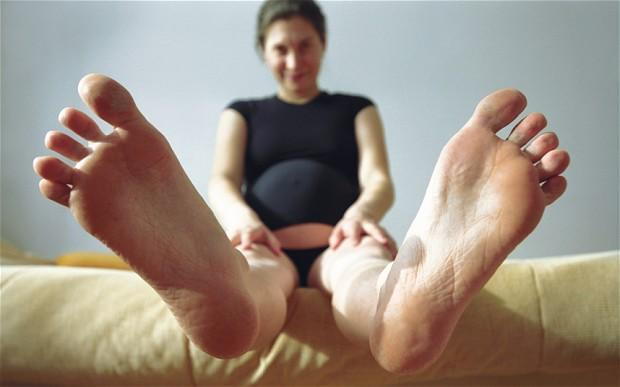 Many women report that they jump a shoe size or so when pregnant. It's not the baby on board that broadens out the maternal foot. Dr. Stephen Powless, president of the Minnesota Board of Podiatric Medicine and podiatrist at Park Nicollet Clinics, said hormones create the change. "The ligament in the arch is sensitive to the same hormones produced at the end of pregnancy that cause the pelvic ligaments to relax to allow for childbirth," he said. "The foot doesn't grow but it effectively gets longer and wider."
Feet are not just getting bigger. They are also getting wider. "This may have to do with the higher BMI [body mass index]," Powless said. "With increased weight, the arch flattens and the foot splays out." 
Courtesy of Barry Block, editor of PM News.
Brought to you by Doctor John A. Hardy, owner of Toronto's foot clinic, Academy Foot and Orthotic Clinics.