HAPPY VICTORIA DAY WEEKEND
posted: May 21, 2016.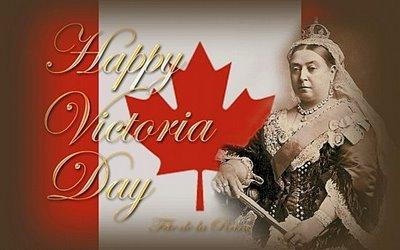 ACADEMY FOOT AND ORTHOTIC CLINICS WOULD LIKE TO WISH EVERYONE A HAPPY VICTORIA DAY HOLIDAY WEEKEND.  WE ARE CLOSED ON SUNDAY AND MONDAY OF THIS WEEKEND WHICH IS UNUSUAL FOR OUR CLINIC.  WE WILL OPEN AT 7:30 AM ON TUESDAY READY TO HELP OUR BELOVED PATIENTS.  OUR FOOT CLINIC PROVIDES TOTAL FOOT CARE WITH A SPECIAL INTEREST IN CUSTOM ORTHOTICS, DIABETIC FOOT CARE AND LASER FUNGAL TOENAIL TREATMENT.
THIS DAY IS TO CELEBRATE THE BIRTHDAY OF QUEEN VICTORIA WHO WAS THE REINING SOVEREIGN WHEN CANADA BECAME A COUNTRY IN 1867.  IT IS CELEBRATED ON THE FIRST MONDAY PRECEDING MAY 25TH.  IT IS USUALLY CELEBRATED WITH PARADES AND FIREWORKS.  WE WILL BE OBSERVING THE FIREWORKS FROM OUR BOAT THIS WEEKEND.
BROUGHT TO YOU BY DR. JOHN A. HARDY, OWNER OF ACADEMY FOOT AND ORTHOTIC CLINICS.