GIRL'S FEET INFESTED WITH PARASITIC SAND FLEAS AFTER RUNNING BAREFOOT THROUGH PIGSTY
posted: Apr 07, 2019.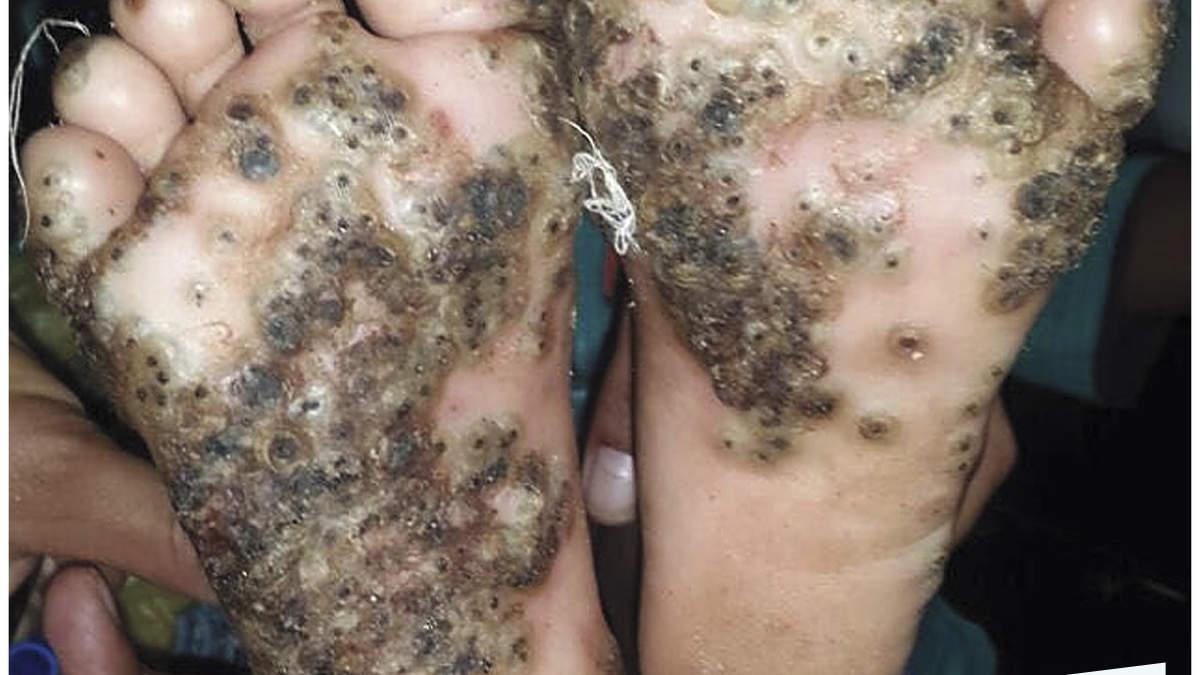 On a family vacation to Brazil, a 10 year old girl ran through a pigsty barefoot, much to her dismay, she ended up with a sand flea infestation.
The girl had noted that her feet had been itchy and painful following her run through the pigsty however, she waited 10 days before seeking medical help. The girl had developed brown coloured papules that had spanned the entire bottom aspect of her feet. Each of these papules had a black pigmentation in the centre which was a result of the parasitic sand flea. Upon examination, she was diagnosed with tungiasis, a cutaneous parasitosis caused by the female sand fly, Tunga Peterans, according to the World Health Organization.  
The female sand fly, burrows into the skin at the toes, heels and soles of the feet when walking barefoot. Once inside, the female sand fly feeds on the blood and rapidly grows inside the new host causing pain and itching. Tunga Peterans is found in tropical regions of the world including Central America, the Caribbean and South America. 
Fortunately, the girl was able to seek treatment and is free of lesions and her feet healed with no complications. 
When going on vacation, it is important to always wear shoes/sandals when walking on the beach. Walking barefoot is particularly unsafe, especially for individuals with diabetes. Some tips to prevent your feet from getting injured, or infested, include: looking at your feet before and after, cleaning your feet thoroughly when taking a shower and drying them completely, wearing shoes/sandals and avoiding walking barefoot especially on the beach and areas near the pool. 
Brought to you by Doctor John A. Hardy, owner of Toronto's foot clinic, Academy Foot and Orthotic Clinics.