FOOT AND LEG PAIN MAY BR TIED TO HEART DISEASE STATES PODIATRIST
posted: Dec 05, 2017.
Your foot and leg pain can be related to heart disease. Coronary artery disease is narrowing of the arteries in the heart where peripheral artery disease is narrowing of the arteries in the extremities and feet. PAD is very common in people with coronary artery disease," says podiatrist Sarah Voelkel, DPM. Hardened, narrowed arteries (atherosclerosis) are due to plaque buildup along the arterial wall. The plaque consists of fats, cholesterol, and other substances.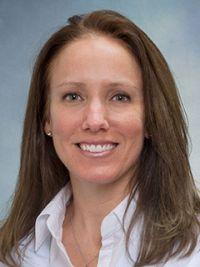 Dr. Sarah Voelkel
"When there is severe reduction in blood flow or complete blockage, there is tissue damage or death. In the heart, this is considered a heart attack. In the feet and legs, this can be limb threatening where you are at risk of toe, foot, or partial leg amputation," says Dr. Voelkel.
Source: Kentucky Forward [10/3/17]
Courtesy of Barry Block, editor of PM News.  
Brought to you by Doctor John A. Hardy, owner of Toronto's Foot Clinic, Academy Foot and Orthotic Clinics.