FLIP-FLOPS CAUSE YOU TO CURL YOUR TOES EXCESSIVELY STATES D.C. PODIATRIST
posted: Jul 04, 2017.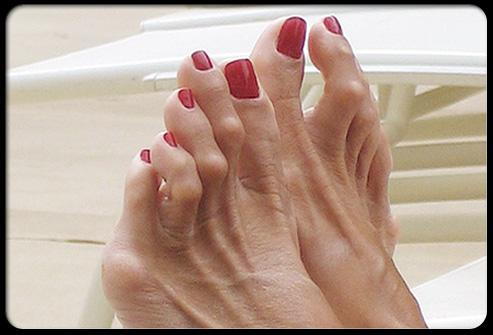 Summer sunshine often means sleeveless tops and shorter hemlines, but it also heralds the re-emergence of another seasonal staple: the flip-flop. The strappy sandal — and its distinctive slap on floors or sidewalks — has been a mainstay in American culture for decades, but its ubiquity has been bemoaned by podiatrists and other experts. Many say the flip-flop is a particularly poor option to keep your feet shod during the summer, pointing to common injuries like stress fractures or blisters that plague many wearers during the warmer months.
"When you only have something between your toes to keep the shoe on, you have to curl your toes excessively," podiatrist Dr. Howard Osterman

 told the Washington Post in 2011. "You have to spend all day firing your muscles to keep the shoe on the foot."
Source: Elizabth Koh, Miami Herald [5/3/17]
Courtesy of Barry Block, editor of PMP News.  
Brought to you by Doctor John A. Hardy, Owner of Toronto's Foot Clinic, Academy Foot and Orthotic Clinics.