DON'T RELY ON SHOE SIZING
posted: Jan 25, 2019.
The importance of the right shoe isn't just for women to worry about. Everyone wears shoes, and everyone can benefit from a well-fitting pair. There are also some dangers to ill-fitting shoes. Dr. James Hirt 

at Fenton Foot Care said, "Ill-fitting shoes can lead to several long-term problems with the feet, such as bunions, hammertoes, neuromas, calluses and corns, and just overall painful feet. Lack of support in a shoe is the number one reason why we see running and sporting injuries. A flimsy ill-fitting shoe is a recipe for injury from sprained ankle to tendonitis."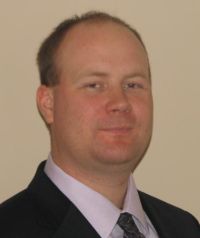 Dr. James Hirt
People who suffer from foot pain or calluses should be looking to their shoes for the reason. The wrong pair of shoes can cause these problems and more. "Don't rely on sizes marked on shoes, like many other clothes these days; companies have their own sizing systems," Hirt said. He added, "So a size 10 in a New Balance may not match a Nike or Asics shoe."
Courtesy of Barry Block, editor of PM News.
Brought to you by Doctor John A. Hardy, owner of Toronto's foot clinic, Academy Foot and Orthotic Clinics.