DIABETIC FOOT ULCERS INCREASE THE RISK OF FALLS AND FRACTURES STATES PODIATRIST
posted: Nov 26, 2017.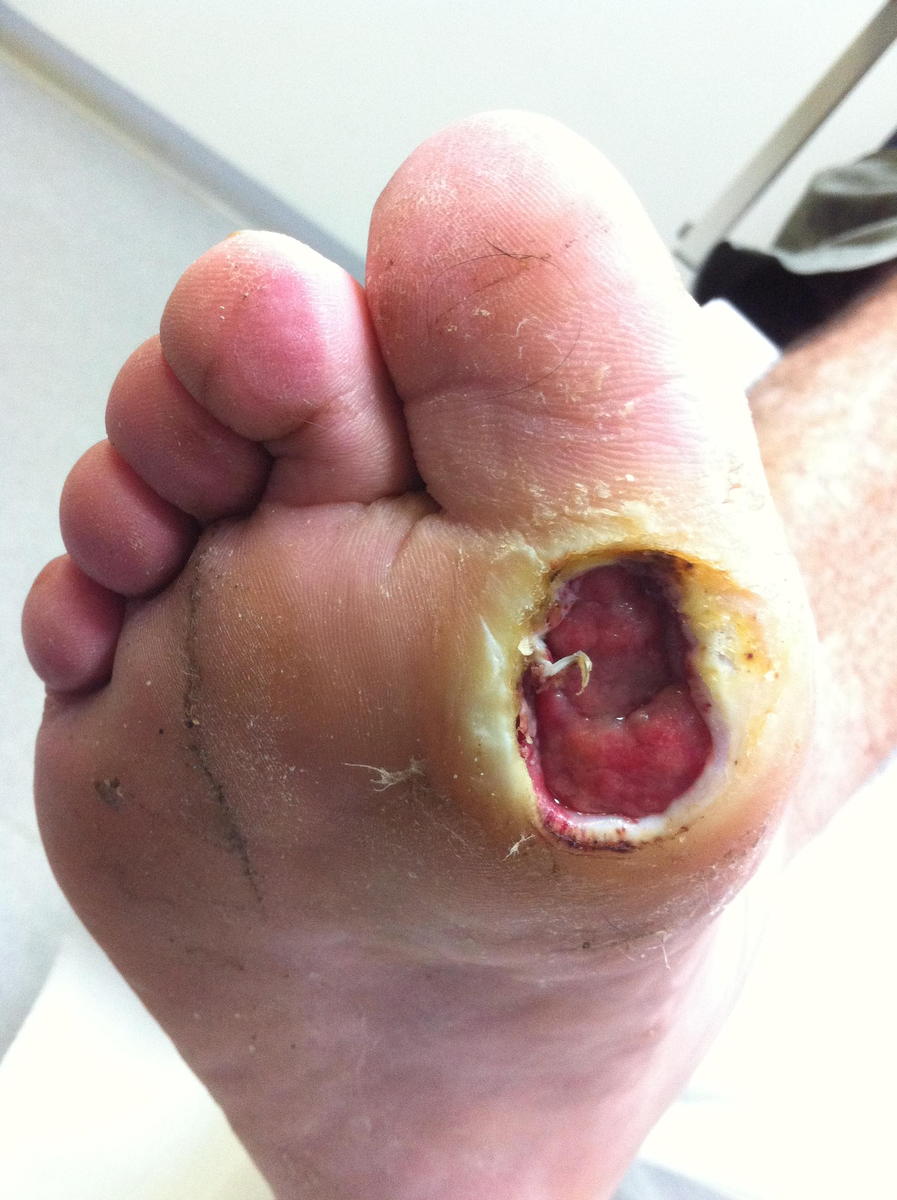 Researchers at the James A. Haley Veterans' Hospital in Tampa, FL recently discovered that diabetic patients with diabetic foot ulcers have more than twice the risk of falling and more than three times the risk of fractures compared to diabetics who do not have DFUs. The results of their study were published in Ostomy Wound Management.
"Patients with diabetes commonly experience falls and fractures which may be associated with insensate feet and co-morbidities. Falls and fractures may lead to traumatic injury that can contribute to or increase the risk of diabetic foot ulcer development," said lead author Latricia Allen, DPM, MPH, of the Tampa VAMC. In addition to perpetuating a cycle of diabetic foot ulcers and injuries, falls and fractures can lead to serious complications such as brain injury, loss of independence, loss of mobility, institutionalization, and death in older patients.
Source: Annette M. Boyle, U.S. Medicine [November 2017]
Courtesy of Barry Block, editor of PM News.  
Brought to you by Doctor John A. Hardy, owner of Toronto's Foot Clinic, Academy Foot and Orthotic Clinics.