DIABETIC AMPUTATION EPIDEMIC IS TOTALLY BEING IGNORED
posted: May 02, 2019.
On his regular rounds at the University of Southern California's Keck Hospital, 

Dr. David Armstrong

 sees a brutal injustice of American healthcare. Each week, dozens of patients with diabetes come to him with deep wounds, severe infections, and poor circulation -- debilitating complications of a disease that has spiraled out of control.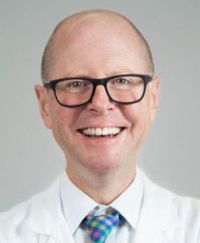 Dr. David Armstrong
He works to save their limbs, but sometimes Armstrong and his team must resort to amputation to save the patient, a painful and life-altering measure he knows is nearly always preventable. 
"Amputations are an unnecessary consequence of this devastating disease," said Armstrong, professor of surgery at Keck School of Medicine of USC. "It's an epidemic within an epidemic. And it's a problem that's totally ignored."
Source: Anna Gorman, CNN Health [4/26/19]
Courtesy of Barry Block, editor of PM News.
Brought to you by Doctor John A. Hardy, owner of Toronto's foot clinic, Academy Foot and Orthotic Clinics.