BROWN STRIPE ON NAIL MAY BE A SIGN OF MELANOMA
posted: Mar 24, 2019.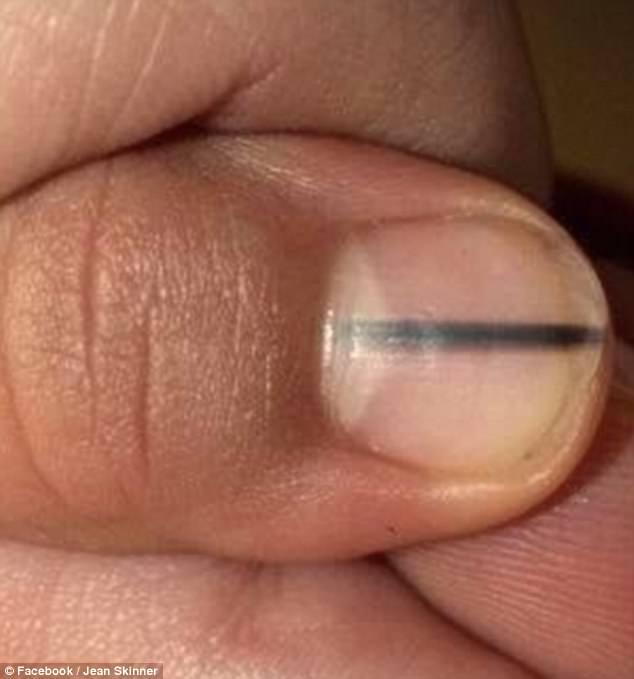 A brown or dark stripe or path on the nail, or browning onto the cuticle or skin around the nail may be a sign of melanoma and should be taken seriously, especially if it's spreading to the skin.
Dr. Miguel Cunha
If the brown strip or discoloration extends into your toenail bed or skin, see a podiatrist or doctor right away. In addition to melanoma, brown stripes or patches on toenails could also be a sign of HIV or lupus, podiatrist Miguel Cunha, DPM

said.
Source: Marguerite Ward, Today (NBC) [3/22/19]
Courtesy of Barry Block, editor of PM News.
Brought to you by Doctor John A. Hardy, owner of Toronto's foot clinic, Academy Foot and Orthotic Clinics.