BALLET FLATS ARE NOT GREAT FOR YOUR FEET
posted: Jan 18, 2019.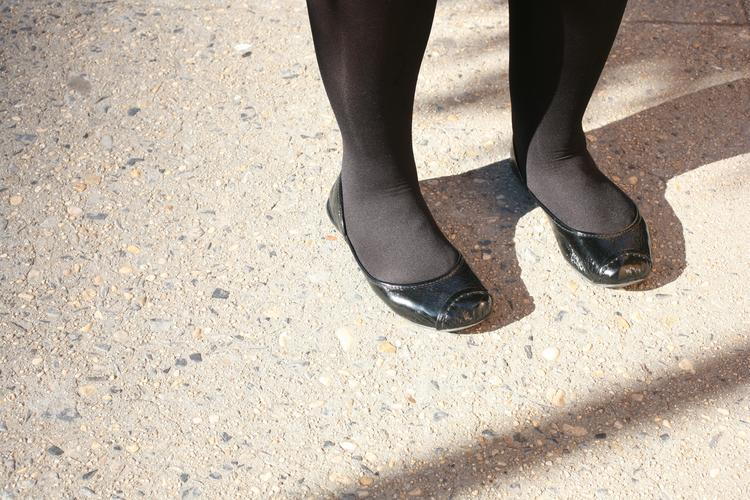 According to a podiatrist, there's one seemingly "comfortable" elevated shoe style that might not actually be that great for your feet, and that would be ballet flats. We caught up with 

Benjamin Tehrani, DPM

, of Kings Point Foot & Ankle in Los Angeles to spill on why this specific shoe silhouette might actually be horrible for your feet (despite the fact that they're flats)—especially for city girls on the go. "Ballet flats may look classy, but there's nothing classy about having little to literally zero arch support," he explained. 
Dr. Benjamin Tehrani
"This can lead to heel pain, known as plantar fasciitis, as you're dumping all your weight on an unsupported shoe." While Dr. Tehrani mentioned he has made custom orthotics to help redistribute the weight while his clients are wearing the shoes, he believes that overall, "they're not ideal for doing a lot of walking around in the city."
Source: Bobby Schuessler, Who What Wear [1/11/19]
Courtesy of Barry Block, editor of PM News.
Brought to you by Doctor John A. Hardy, owner of Toronto's foot clinic, Academy Foot and Orthotic Clinics.