ANKLE SPRAINS DISCUSSED BY A PODIATRIST
posted: May 29, 2018.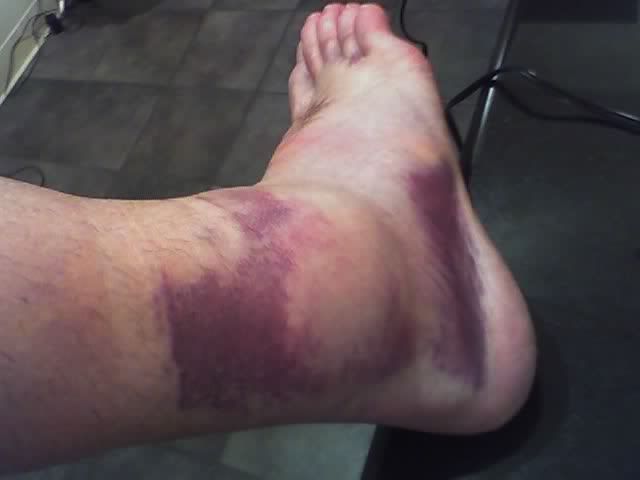 "Ankle sprains can vary in severity from mild to severe. Mild ankle sprains may cause swelling, bruising, difficulty moving, and tenderness. They can be treated using the RICE method, which stands for rest, ice, compression, and elevation. If your ankle isn't feeling better after two weeks, it's time to follow up with a specialist to make sure the sprain isn't worse and that nothing is broken. Severe sprains can mean the ligament in your ankle is torn and are normally accompanied by more intense symptoms" says Brent Evans, DPM

, a podiatric surgeon at Triad Foot & Ankle Center and a member of Cone Health Medical Group.
Dr. Brent Evans
"Mild sprains may only take a few days of rest and ice to heal, while others may require immobilization of the ankle through a walking boot or something similar. Frequent ankle sprains or injuries can lead to instability and damage to the ankle, which may require surgery," says Dr. Evans.
Courtesy of Barry Block, editor of PM News.
Brought to you by Doctor John A. Hardy, owner of Toronto's Foot Clinic, Academy Foot and Orthotics Clinic.