ALWAYS WEAR SOCKS WHEN WEARING SHOES AS IT COULD LEAD TO ATHLETES FOOT
posted: Oct 01, 2018.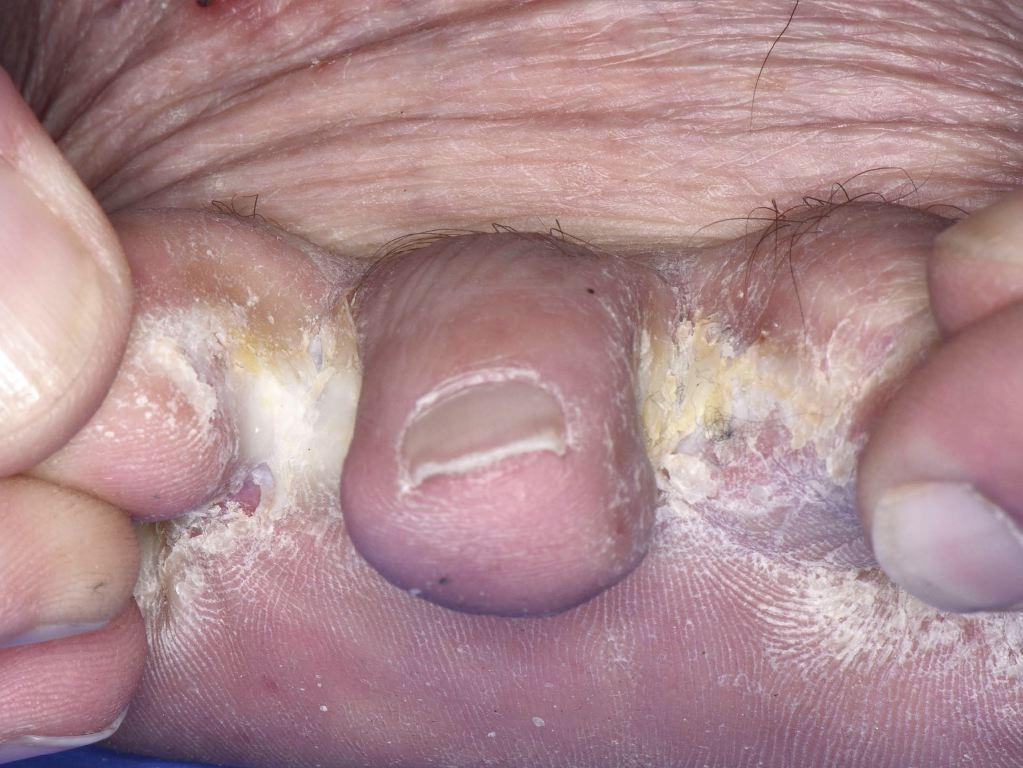 As many of you know, wearing shoes without socks has become a new fashion statement especially when wearing shoes such as Converse, Keds or flats. This trend however, has been shown to be dangerous to your foot health. Wearing shoes without socks inadvertently can increase your chances of getting Athlete's foot.
Athlete's foot is a form of a fungal infection which affects feet - the fungal infection is often to drawn to areas of moisture. Individuals who wear shoes without socks and particularly individuals who sweat a lot have no materials to absorb the moisture produced by the feet which may leave the feet more susceptible to fungal infections. 
Athlete's foot has a red appearance that can occur interdigitially (in the web spaces) and on the top of the foot and can be blistered, red and itchy. 
Treatments for Athlete's foot include over the counter creams, creams/sprays that can be prescribed your chiropodist or by simply wearing socks and being educated on your foot health. If you or a loved one is suffering from Athlete's foot it is important to get this checked out by a Chiropodist.
Brought to you by Doctor John A. Hardy, owner of Toronto's foot clinic, Academy Foot and Orthotic Clinics.