CANADIAN PODIATRIST DISCUSSES INGROWN TOENAILS
posted: Oct 13, 2016.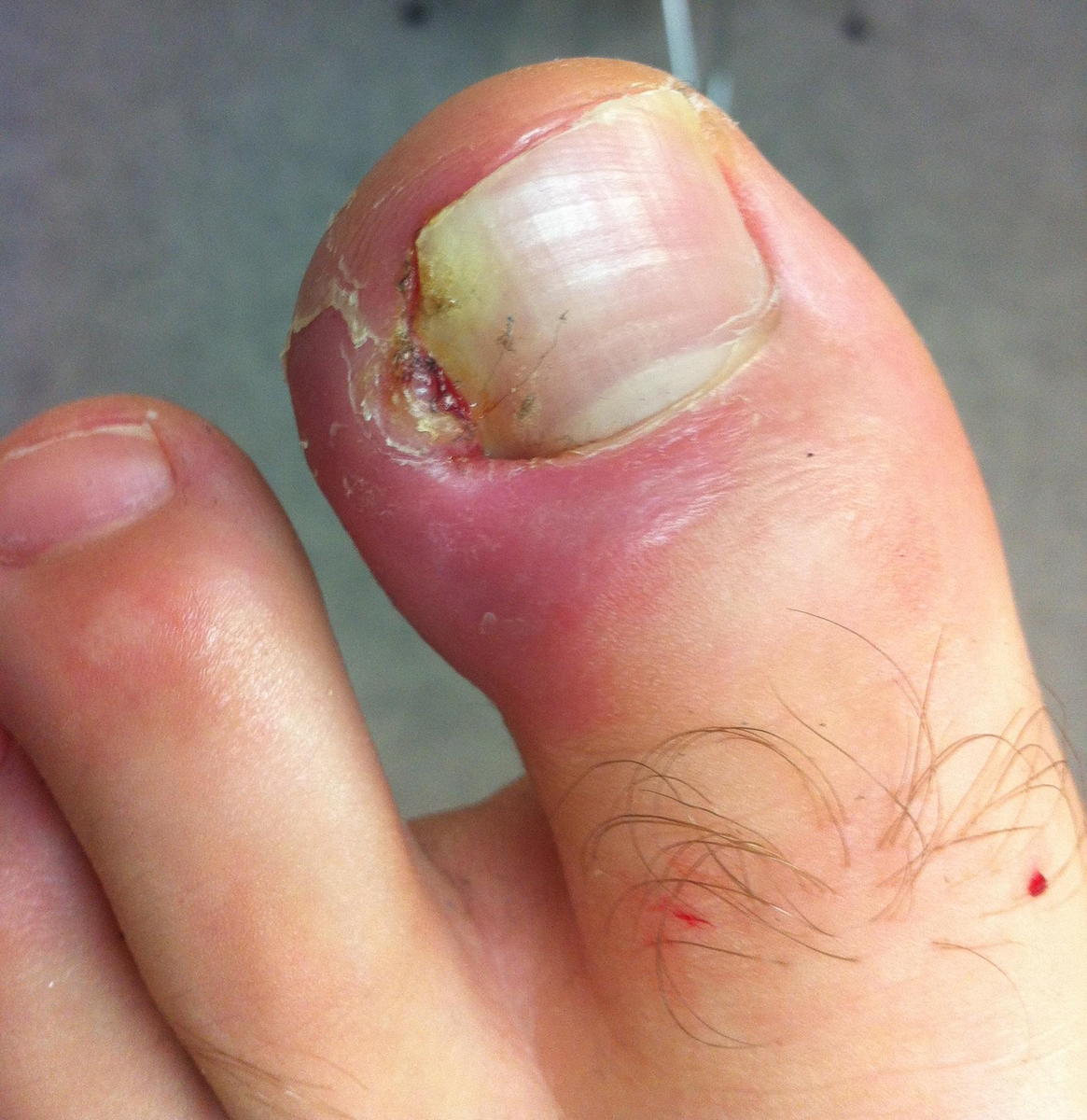 "Ingrown toenails usually start off innocently enough," says podiatrist  

Caroline Leverett

. "At first, you might just notice a slight redness around the toe, mild swelling, and a sensitivity to pressure." 
But she goes on to explain that, left untreated, it can get much worse. 
"As skin and tissue grow around the sharp point of the nail, the end of the toe may swell and redden. A pocket of pus might also develop, signaling a possible infection. Once infection arrives, you can expect increased pain, white or yellow pus oozing from the toe, and perhaps some blood. An unpleasant odor could also occur."
Caroline Leverett
As with most medical conditions, Leverett says, prevention is best. And there are a number of easy ways to prevent ingrowing toenails. 
"Always cut your nails to follow the natural shape of your nail, and don't cut them too short at the sides; the corner of the nail should be visible above the skin. In addition to that, keep your feet clean and dry, avoid tight shoes, and use cotton socks instead of synthetics whenever possible."
Source: Joel Stoddart, The Chronicle Herald [10/11/16]