POSTERIOR TIBIALIS TENDONITIS AND HOW TO TREAT IT
posted: Jul 05, 2019.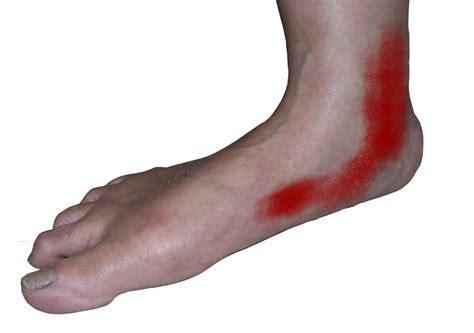 Posterior tibialis tendinitis is a common overuse injury that occurs in runners with foot hypermobility, those that overpronate and those that have ankle equinus. Repetitive injury overtime leads to microtrauma and this damages the tendon. The function of the posterior tibialis tendon is to invert the foot however in a pronated/flat footed type of individual the posterior tibialis is overworked and thus gets tired and is unable to function properly leading to a fallen arch, medial bulging of bones in the foot and pain. Individuals with this typically have pain and swelling in the area of the medial malleolus that is worse with activity.
Some tests that can help identify if someone has this include: a heel raise test in which the inability to do it indicates posterior tibial tendon dysfunction as well as Hubscher maneuver test which involves lifting up the big toe while in a weightbearing position which should cause an arch to be recreated – if this does not occur this is also indicative of posterior tibial tendon dysfunction.
Some ways to treat posterior tibialis tendinitis include: RICE (rest, ice, compression, elevation), NSAIDs and analgesics. Patients can also benefit from orthotics to correct their biomechanics and prevent excessive stress on tendons which may limit their pain and prevent further problems.
If you or a loved one suffers from pain on the inside of their foot, please visit Academy Foot and Orthotic Clinics today for an assessment and get you back on the road to health!
Brought to you by Doctor John A. Hardy, owner of Toronto's foot clinic, Academy Foot and Orthotic Clinics.