PODIATRISTS DIAGNOSING MELANOMA IN FEET
posted: May 03, 2019.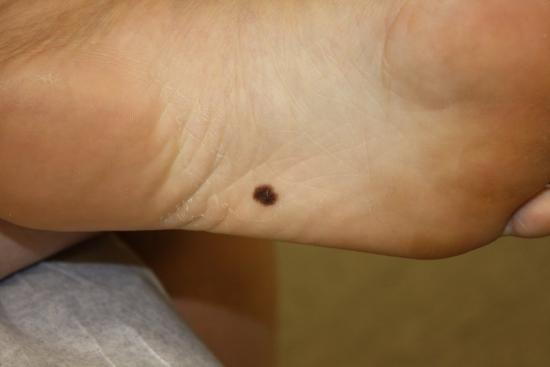 When members of the New York State Podiatric Medical Association (NYSPMA) were surveyed on whether they had ever discovered melanoma or skin cancer during a routine foot examination, 75% of the foot specialist respondents answered positively. "I've diagnosed melanoma through routine foot exams, said Dr. Robert A. Russo, President of the New York State Podiatric Medical Association and a practicing podiatrist.
Dr. Robert Russo
"One example is a patient who came in thinking they had a plantar wart, but the biopsy I ordered proved it to be melanoma," he added. Feet that are not regularly exposed to the sun during the year are very sensitive. Skin cancer can occur on the soles of the feet, as well as on the tops, between the toes, and under the nails. Podiatrists say that it is important to have routine foot checks to diagnose any abnormalities that could be symptoms of the disease.
Courtesy of Barry Block, editor of PM News.
Brought to you by Doctor John A. Hardy, owner of Toronto's foot clinic, Academy Foot and Orthotic Clinics.