PODIATRIST'S PAIN LEADS TO NEW FOOT BRACE, THE EQUINUS BRACE
posted: Aug 12, 2019.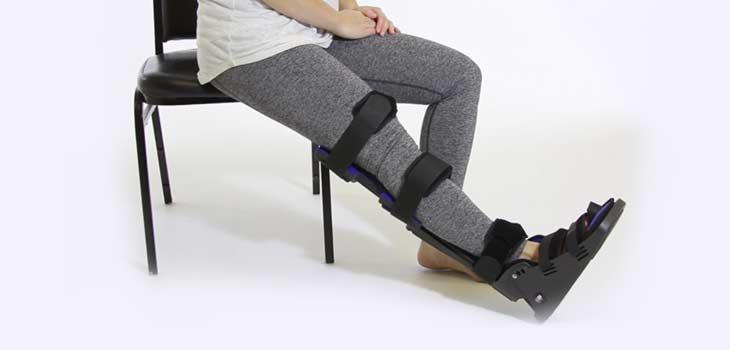 An idea for a new medical device started when Dr. Patrick DeHeer, a podiatrist, suffered from posterior tibial tendonitis, a common foot and ankle problem, after taking up running. He tried everything to alleviate the pain, including a night splint. So, he began working with others to create a better device, and nearly five years later came up with The Equinus Brace. His partners in IQ Med Inc. are Carmel residents John Moorin, who owns another medical distribution business, and Ricky Heath.
Dr. Patrick DeHeer
The Equinus Brace helps Achilles tendonitis, plantar fasciitis, and other foot issues. The name is based on equines because horses often walk on their toes. Likewise, many humans lean too far forward when walking. By the end of the year, IQ Med plans to have consumer braces it can sell without going through a doctor. DeHeer said the consumer brace will be simplified because a physician will not be guiding the user through the process.
Source: Mark Ambrogi, Current  
Courtesy of Barry Block, editor of PM News.
Brought to you by Doctor John A. Hardy, owner of Toronto's foot clinic, Academy Foot and Orthotic Clinics.