HOW TO DIFFERENTIATE BETWEEN A WART AND A CORN/CALLUS
posted: Sep 12, 2018.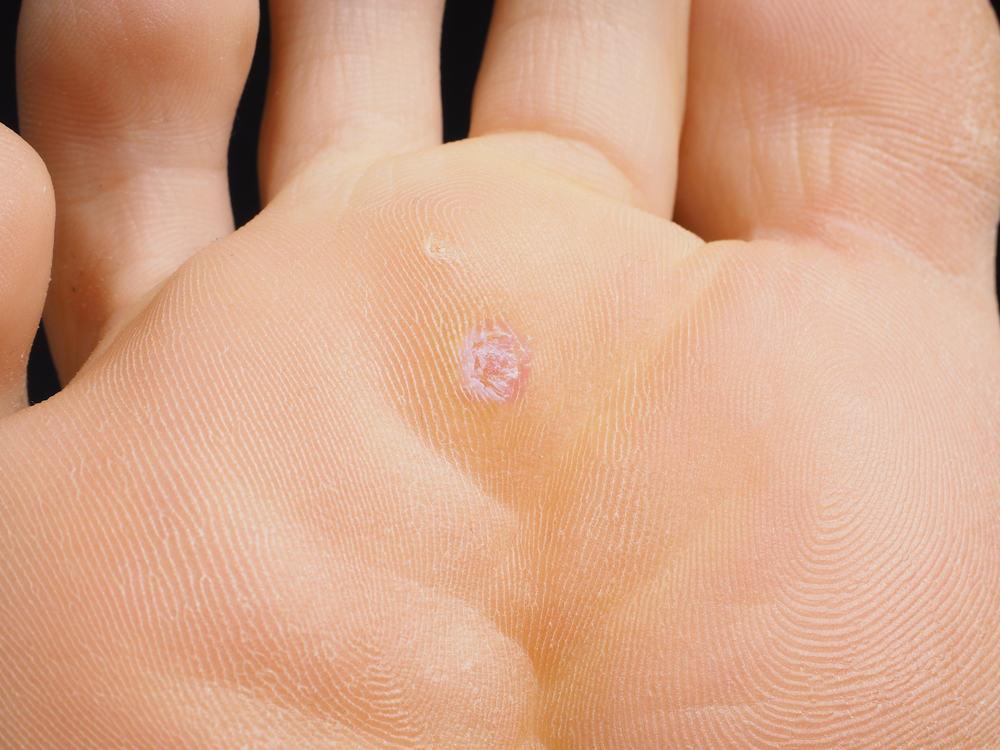 What is a wart?
A wart is a virus caused by the human papilloma virus (HPV). Transmission of a wart usually occurs due to contact and appear at sites that are already damaged or irritated. Most common sites of transmission are from person to person, environment (pools/showers) or a cut or damage in the skin. 
Warts are self-limiting and are known to resolve on their own, however, this could take up to 5 years which is why individuals seek treatment. There are various treatments associated with wart removal including using topical agents such as silver nitrate or canthacurr or other modalities such as laser treatment or needling. 
Before treating a wart, it is important to differentiate it from a corn/callus. Thus, it is important to know the differences between a wart and a corn.
Warts, or verruca, may appear on any site of the foot and does not only appear on pressure sites. Warts usually appear suddenly and may have overlying callus which may be white/crumbly in appearance. Warts are usually painful when lateral pressure is applied and lastly, warts have interrupted skin lines when looked at closely.
Corns appear on pressure sites, such as the bottom of the foot near the 2nd metatarsal. Corns are usually present for a long time and do not appear suddenly like warts do. Callus is usually yellow in colour. Corns/calluses are usually painful on direct pressure especially when weight-bearing. Lastly, corns do not have interrupted skin lines as do warts.
Thus, it is important to differentiate between a corn and a wart in order to select a proper treatment option. Book an appointment today with a Chiropodist if you or a loved one believes they may have a wart or a corn.
Brought to you by Doctor John A. Hardy, owner of Toronto's foot clinic, Academy Foot and Orthotic Clinics.